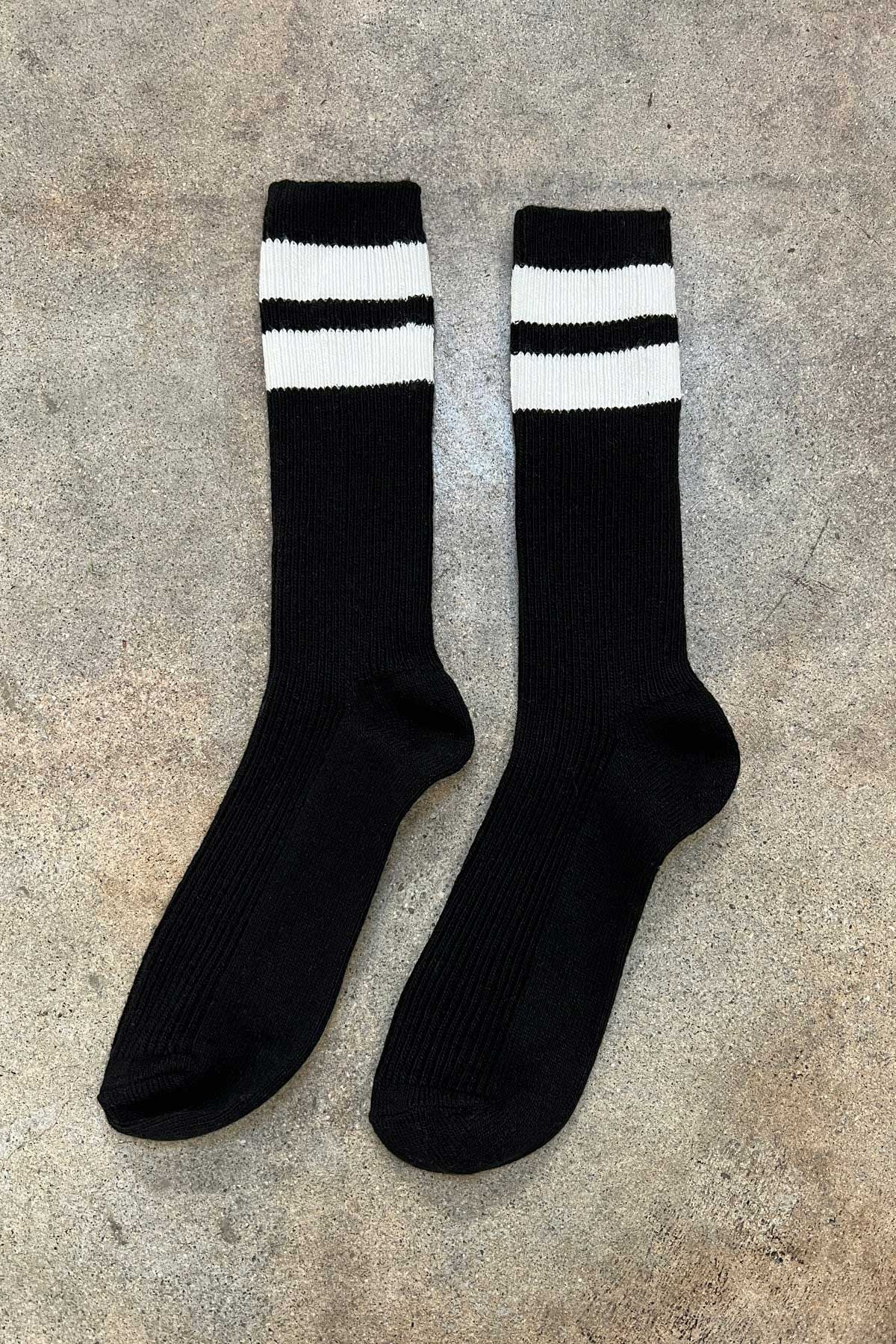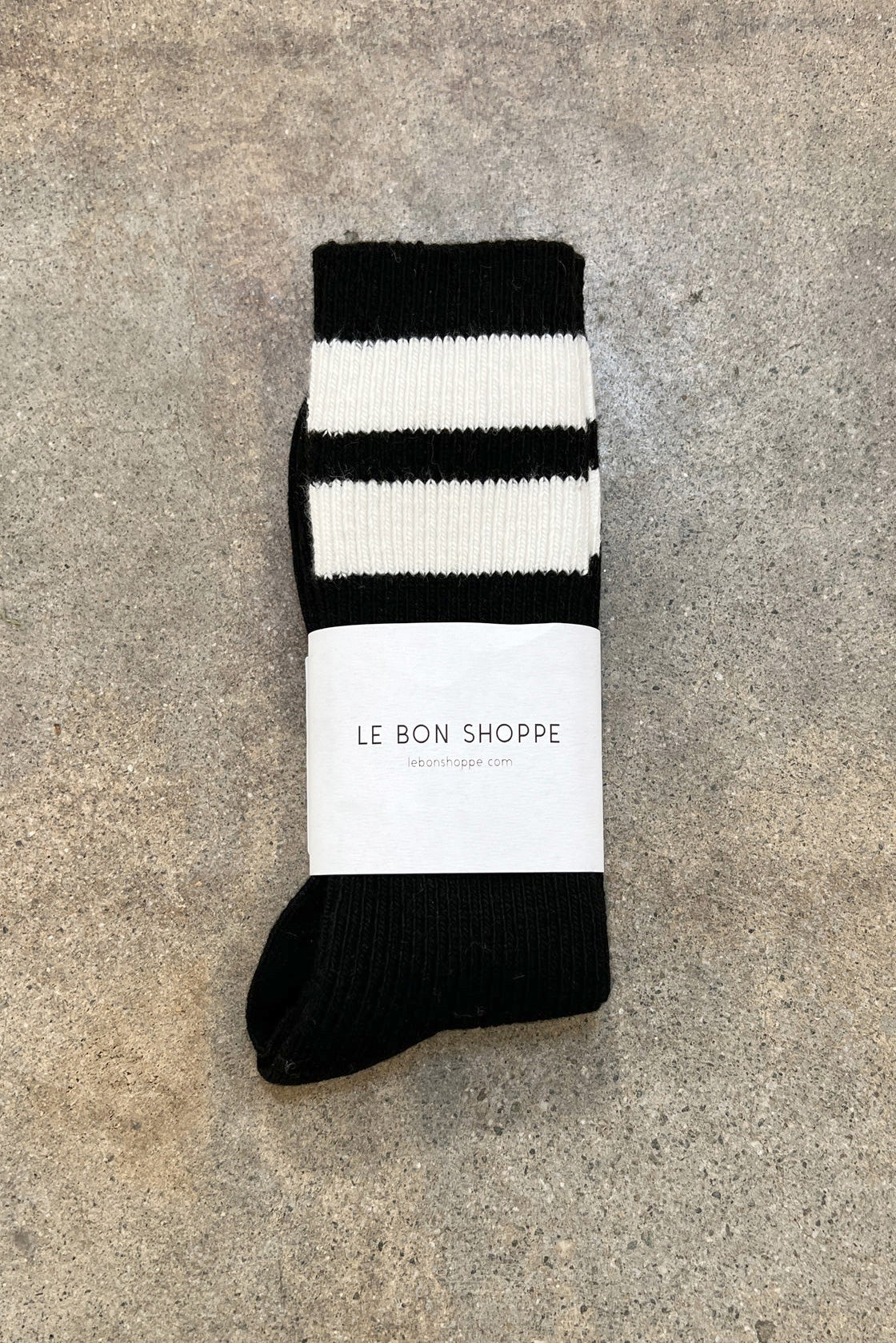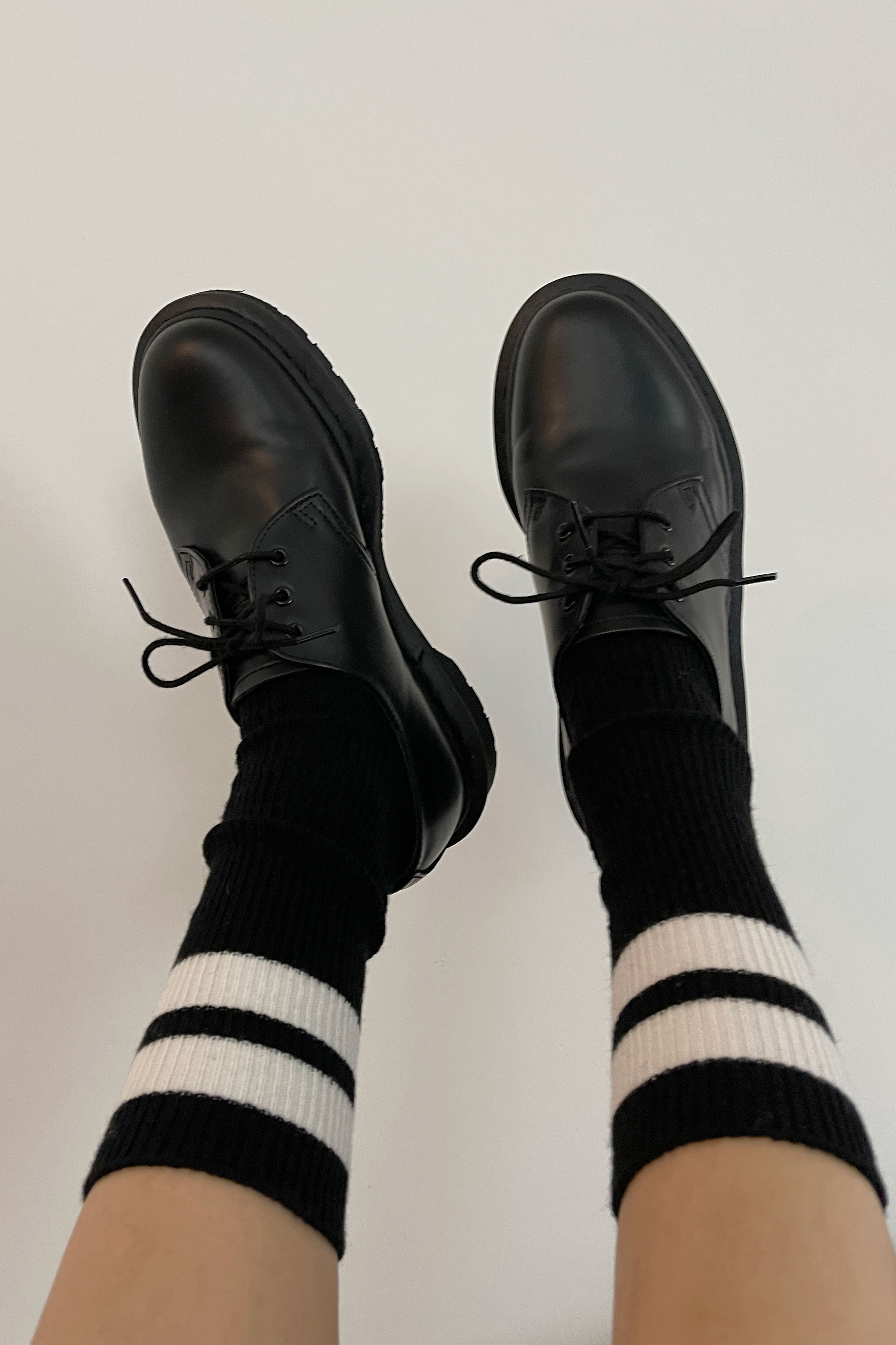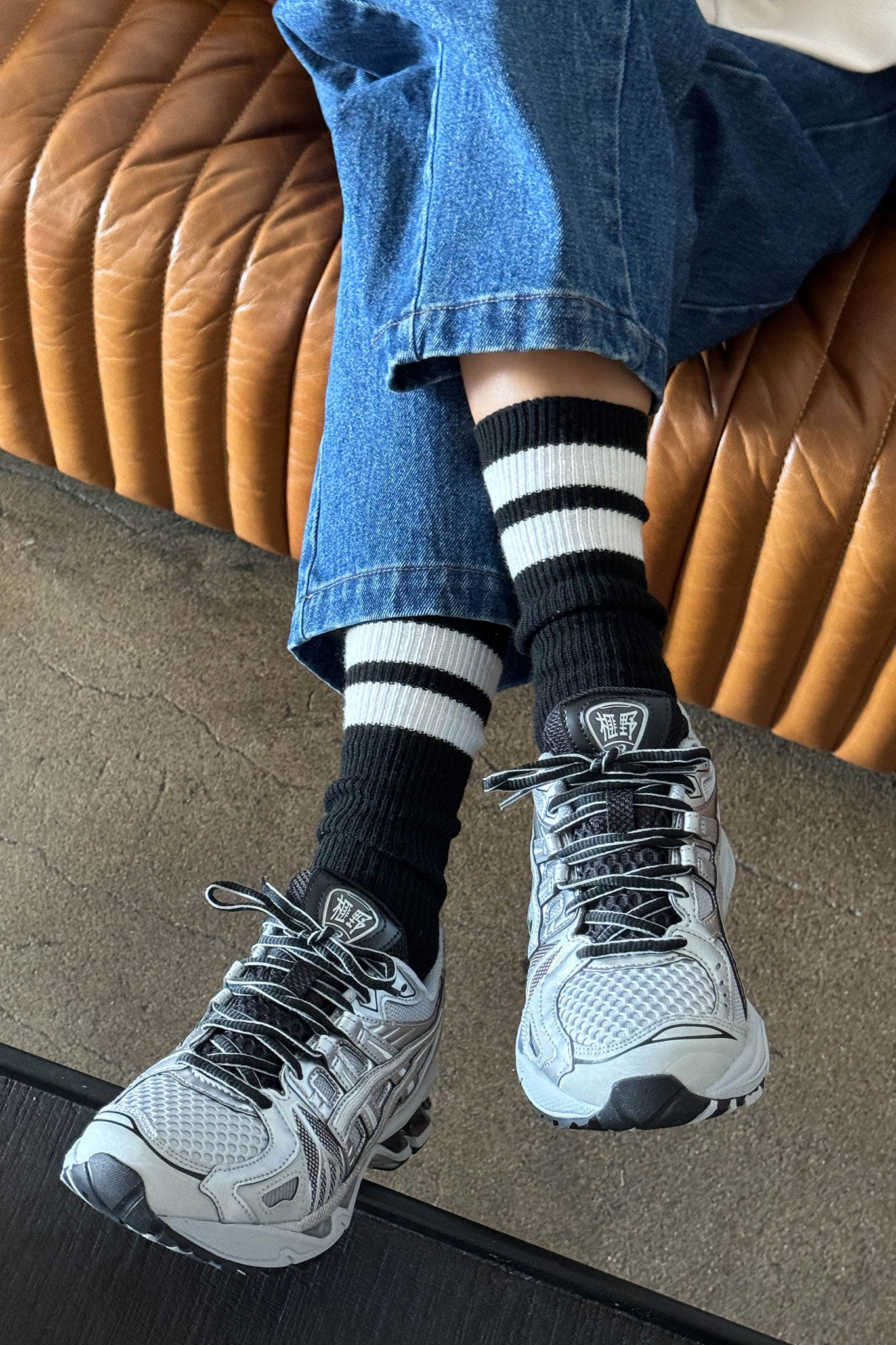 Le Bon Shoppe
Item No: 285834
Le Bon Shoppe Grandpa Varsity Socks in Black Sugar Stripe. A block striped version of the favourite luxurious Grandpa socks. These super soft Cashmere blend winter staples add just the perfect dash of boarding school charm with their bold stripes and crew length.

Due to the nature of stripe design knitting, please allow for slight imperfections and some loose threads where two colors meet.

Please note, all socks are final sale.

One size fits most (US women's size 6-10)

5% Cashmere, 9% Wool, 40 Rayon, 18% Acrylic, 18% Nylon, 8% Polyester, 2% Spandex

Machine wash cold and line dry
Do not iron or bleach

Made in South Korea